Award-winning Language Lanterns translates
and publishes Ukrainian literature in English
New Releases:
"Bread is for the stomach, a tale is for the heart." Berdnyk addresses "seekers of fantastic tales" who are open to adventure. A charming mix of fantasy, science fiction, and bits of Ukrainian folklore, these stories can be enjoyed by readers of all ages. Berdnyk says "we all live among miracles and wonders . . . only we often forget about it . . . We awaken only sporadically . . ." The theme that runs throughout both works is that "there's no power greater than a flaming, loving heart––especially one that finds joy in a fantastic tale." Berdnyk encourages us to be open to the childlike wonder within us. "Seek and you shall find. Look and you shall see."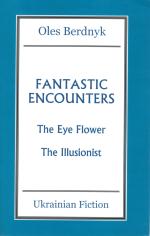 Childhood friends–a beautiful girl of precocious intelligence, and her warrior-protector–travel from ancient Alexandria to classical Athens seeking education. Berdnyk imagines historical character Hypatia, a philosopher in the mid-4th to early 5th century AD, and her companion Isidore, traveling through ancient Greece, India and north Africa, encountering princes, priests, gurus and ascetics. We are immersed in a dazzling array of cultures and world views as we walk with them.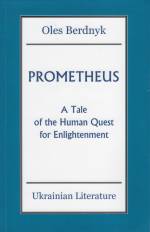 A gripping story about a village woman's loves, losses,
and daily toil, from the emancipation of serfs in 1861
to one of the most tragic periods in human history –
the 1932-33 Holodomor, or Famine-Genocide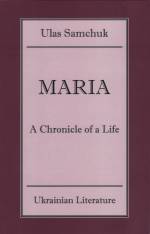 Glowing Report about Maria from Richmond Book Club
Our February 19 meeting to discuss Maria was entertaining, informative, inspirational and thought provoking.
We definitely had some "insider" advantages for our discussion - Val read the book in the original Ukrainian language, Mary Ann P. read different English translations of the book and several members attended the book launch with editor Paul Cipywnyk.
We all loved the story of Maria - who was portrayed as a "real Ukrainian woman" and who gave a human face to the turbulent 72 year history (1861 - 1933) in mostly rural central Ukraine. We all loved the the "non teaching - preaching" manner in which historical events and day to day lives were portrayed and humanized . We loved the readability factor- beautifully written - the language, tone, rhythm carried us and helped us through some very horrific imagery. We were all profoundly moved for a variety of reasons. We all had a better understanding of our history and heritage. We gave the book one of the highest ratings ever!
The members would like to thank and congratulate Roma Franko and Paul Cipywnyk for the outstanding translation and editing of Maria and the very interesting biography of Ulas Samchuk, introduction to the book and helpful glossary! We hope that Roma and Paul will publish more of Samchuk's books in translation - we will read them!
For our next selection, to be discussed in May, we have chosen another Language Lanterns book - Prometheus by Oles Berdnyk.
This will be very different from anything we have read in our book club! Personally I am very excited to read a book written by a Ukrainian that appears to have no "Ukrainian" content. I think we will be surprised and delighted.
Some notes: be prepared to flip back to the glossary if you feel the many references to mythological and historical characters are important to the story. Also Oles Berdnyk's biography is VERY interesting. Check out his website berdnyk.com.ua.
Desperate Times Trilogy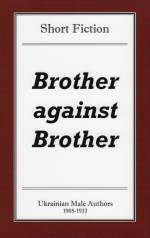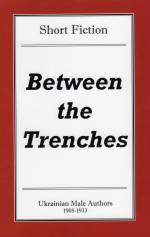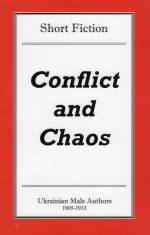 The stories in the Desperate Times trilogy explore the human impact of the social, political and economic upheaval in Ukraine from the tumultuous opening days of the 20th century, through World War I, the 1917 Russian Revolution, and the early 1920s under Soviet rule.

---
Language Lanterns volumes as post-secondary teaching resource:
LL publications are being used at a number of universities and have proven to be of interest not only to students taking Ukrainian literature courses but also to those who are enrolled in other disciplines such as English, multiculturalism, history and international studies.
Bilingual Master List of all Authors/Stories translated from Ukrainian to English and published by Language Lanterns. Download PDF.
Updated list of Canadian public libraries that Language Lanterns has donated books to: Download PDF.
Updated list of Canadian universities that Language Lanterns has donated books to: Download PDF.
Updated list of US universities that Language Lanterns has donated books to: Download PDF.
Updated list of orgnaizations, newspapers and journals that Language Lanterns has sent books to: Download PDF.
---
Franko, Morris Receive CFUS Translation Prize
The Canadian Foundation of Ukrainian Studies awarded the inaugural George S. N. Luckyj Ukrainian Literature Translation Prize to Roma Franko and Sonia Morris in 2009. Details here.
---
Our Most Popular Book:
English translations of Ukrainian fiction by
Anatoliy Dimarov, Yevhen Hutsalo, and Olena Zvychayna depicting the ideologically motivated artificial famine that ravaged Soviet Ukraine.
2nd reprint gone as of Sept. 2012!
If there is sufficient interest we may consider a 3rd printing, and are looking into providing this, and other volumes, in ebook formats. Please let us know if you are interested at paul@languagelanterns.com
---
A Language Lanterns series:
English translations of literary works of Ukrainian women authors from 1850 to the present day. Several volumes in this series are being used in Ukrainian literature courses at the University of Toronto and the University of Manitoba.
"I am teaching a course entitled 'Women and Ukrainian Literature'.... Needless to say, it would not have been possible without your translations."
(Dr. Natalia Aponiuk, University of Manitoba)
Complete six-volume series available at a special price. Order now!

Ukrainian Language Texts:
Ukrainian for Speakers of English
by Roma Franko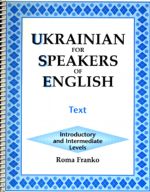 ©1998-2016 Language Lanterns Publications, Inc.
Contact Webmaster Site created and maintained by Cipko Consulting Ltd.